Restoring the Mom/Self Balance
Once we have kids, we tend to lose sight of the fact that we're more than just mothers. It's not hard to understand why, obviously. We're suddenly responsible for the care and well-being of a new life, so we naturally identify ourselves as "The Mom" from then on.
But it's important to remember that we're also individuals, and that we have needs of our own. I firmly believe it's impossible to be the best mom you can be if you don't take some time to focus on yourself. So with that in mind, I've got some ideas for you today on how you can shoehorn in a little time to actually do something for yourself once in a while. I'm sure you've earned it!
Rather read than watch? Click here.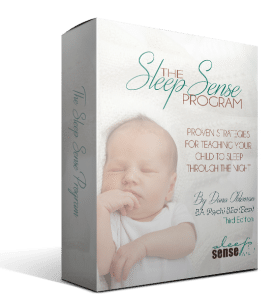 If your baby, infant or toddler is having trouble sleeping through the night, help is just a click away! The Sleep Sense Program has helped over 57,00 parents to get their kids sleeping 11-12 hours through the night AND taking long, restful naps during the day. If you're ready to get started today – I'm looking forward to helping you!