Have you SEEN the Facebook comments about this?
Two very quick things to share with you today:
1. If you're wondering if The Sleep Sense Program really works… if it's right for you… or will fit your parenting style… go check out some of the 197 (and counting) Facebook comments on this post: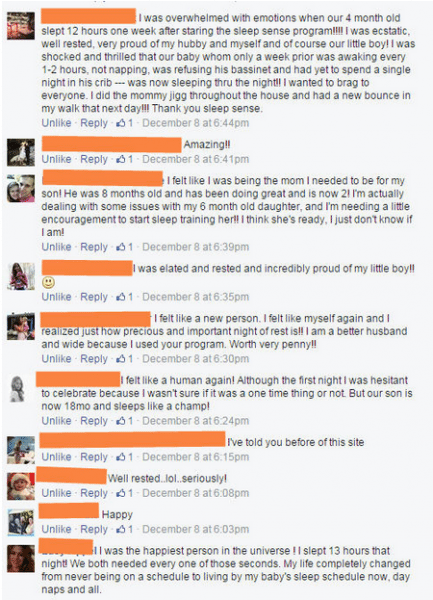 ​2. AFTER reading through those comments, you can get started with The Sleep Sense Program at the lowest price ever offered by clicking on this button:
IMPORTANT NOTE: This offer expires at 11:59 p.m. tonight. Today is the last day this offer will be available, so you have about 12 hours left if you want to take advantage of this.
Sleep well,

​P.S. Please make sure to use the link in this e-mail in order to get the DISCOUNTED price. This offer's not available anywhere else… :)