Should I Use a Swaddle?
Swaddling babies is one of the oldest practices in parenting, but like everything baby-related, there are those that swear by it, and those who say its time has come.
Today, I'll go over the arguments for both sides, talk about when is a good time to stop, and guide you through weaning baby off the swaddle when you decide the time is right.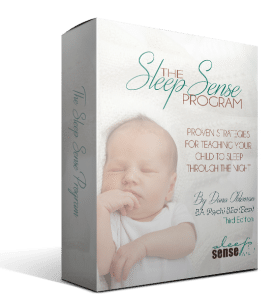 If your baby, infant or toddler is having trouble sleeping through the night, help is just a click away! The Sleep Sense Program has helped over 57,00 parents to get their kids sleeping 11-12 hours through the night AND taking long, restful naps during the day. If you're ready to get started today – I'm looking forward to helping you!