Should Kids Watch TV Before Bed?
Sitting in front of the TV before bed happens in a lot of homes. Is this good for your kids though? Find out more in this video chat. Click video to watch.
Rather read than watch? Click here.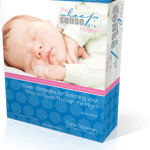 Also, if you're looking for a complete, step-by-step guide that will help you get your child sleeping
11+ hours
a night you can check out
The Sleep Sense Program
by clicking below.