Signs That Your Baby Is Sleep Deprived
Do you know what the signs are that mean sleep deprivation in your baby? That is the topic for today. Click the video below to watch.
View Transcript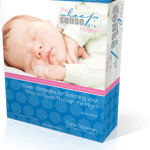 And if you're looking for a step-by-step guide to get your child sleeping
straight through the night
; you can check out
The Sleep Sense Program.