The Six Month Sleep Regression
One of the most frustrating experiences for parents and babies alike is the dreaded six month regression. After all the work they've put in, and after everyone's gotten accustomed to full, restful nights of uninterrupted sleep, baby suddenly seems to reject the idea and starts waking up three or four times a night!
Today, I'll explain what's behind this phenomenon, and why it presents a great opportunity to take your baby's sleep training one step further.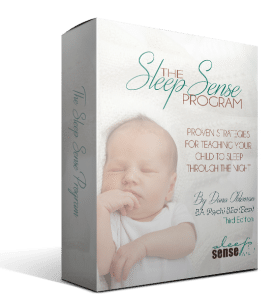 If your baby, infant or toddler is having trouble sleeping through the night, help is just a click away! The Sleep Sense Program has helped over 57,00 parents to get their kids sleeping 11-12 hours through the night AND taking long, restful naps during the day. If you're ready to get started today – I'm looking forward to helping you!