Sleep Myths
One of the great things about parenting is that, due to the fact that so many people have raised kids of their own, there is an endless amount of information available about it.
Which is also one of the worst thing about it.
Whether you ask for it or not, people are always happy to share their extensive knowledge about parenting, and that advice can be a great help, but it can also be terribly misleading and, sometimes, just plain wrong.
Today, I'm going to discuss some of the more popular myths about your baby's sleep, as well as the reasons people tend to believe them, and what the facts say when it comes to getting your baby sleeping through the night.
Rather read than watch? Click here.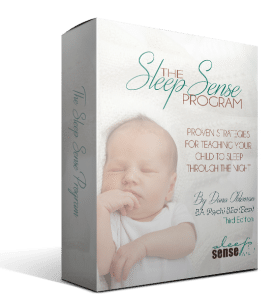 If your baby, infant or toddler is having trouble sleeping through the night, help is just a click away! The Sleep Sense Program has helped over 57,00 parents to get their kids sleeping 11-12 hours through the night AND taking long, restful naps during the day. If you're ready to get started today – I'm looking forward to helping you!