How to Sleep Train a Baby with Reflux
Reflux can be very uncomfortable for a baby to experience.  It can also affect sleep training.  Today's video chat is about how to sleep train your baby if he has reflux.
View Transcript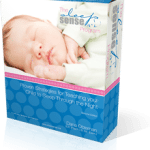 Also, If you're looking for a complete, step-by-step system designed to get your child sleeping 11+ hours through the night, you can click here to check out The Sleep Sense Program. It's the same method that's been used by 109,000 parents over the past 10 years to solve the most common child sleep issues!