Sleep Training a Newborn With a Toddler in the House
Teaching a newborn the skills they need to sleep independently can be a little tough on a parent, but the difficulty level raises significantly when there's another child in the house. Letting a baby cry for a few minutes at a time can be really disruptive for a toddler in the adjacent room.
So what are you supposed to do with your toddler when your newborn is learning to sleep through the night? Well, there's no magical solution to this problem, but I've got a few tips in today's video to help you get through it as quickly and easily as possible.
Rather read than watch? Click here.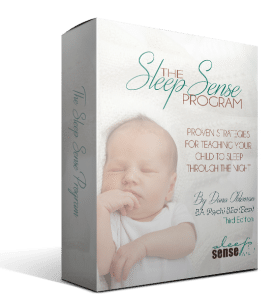 If your baby, infant or toddler is having trouble sleeping through the night, help is just a click away! The Sleep Sense Program has helped over 57,00 parents to get their kids sleeping 11-12 hours through the night AND taking long, restful naps during the day. If you're ready to get started today – I'm looking forward to helping you!