Sleep Training as a Single Parent
I doubt there's any job out there that's tougher than that of a single parent. Raising a little one is hard enough when you're doing it with a partner, but to do it on your own is downright heroic.
But quite often I hear from single parents who feel that they're unable to teach their babies to sleep well because they're doing it on their own.
Well, I'm here to tell you that you absolutely can sleep train as a single parent, and that you owe it to yourself and your baby to give it a shot. It can give you back your evenings, take away the worries of leaving your little one with a sitter, and get both of you the sleep you need.
Rather read than watch? Click here.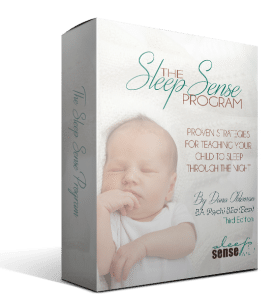 If your baby, infant or toddler is having trouble sleeping through the night, help is just a click away! The Sleep Sense Program has helped over 57,00 parents to get their kids sleeping 11-12 hours through the night AND taking long, restful naps during the day. If you're ready to get started today – I'm looking forward to helping you!