Staying on Track When Baby Gets Sick
There's no avoiding the fact that your kids are going to get sick from time to time, and when they do, it can derail the progress you've made with their sleep pretty quickly.
In today's video, I'll list a few of the common mistakes parents make when their little one gets a bug, and how to provide the extra comfort and attention they need without backtracking on their hard-earned sleep skills.
Rather read than watch? Click here.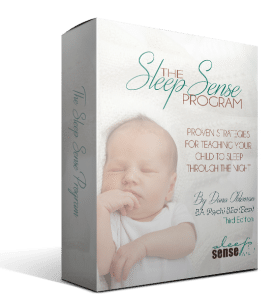 If your baby, infant or toddler is having trouble sleeping through the night, help is just a click away! The Sleep Sense Program has helped over 57,00 parents to get their kids sleeping 11-12 hours through the night AND taking long, restful naps during the day. If you're ready to get started today – I'm looking forward to helping you!