Switching From Three Naps to Two
At around six months, many babies are ready to transition to two naps during the day. But then again, many aren't. And many are just in that tricky phase where they need two some days and three on others. Today, I've got some tips to help you determine whether it's time to make the switch, and how to do it with a minimal amount of fuss.
Rather read than watch? Click here.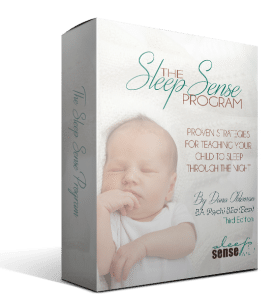 If your baby, infant or toddler is having trouble sleeping through the night, help is just a click away! The Sleep Sense Program has helped over 57,00 parents to get their kids sleeping 11-12 hours through the night AND taking long, restful naps during the day. If you're ready to get started today – I'm looking forward to helping you!