Teaching Sleep Strategies
What's the secret to getting your baby sleeping through the night? The same thing that gets adults sleeping through! We learn some strategies that help us to relax and encourage sleep to come, and we repeat them when we wake up at night.
It may seem like a stretch to expect your little one to learn these kinds of tactics, but it's actually a natural progression that can be easily achieved with a little encouragement. I'll show you how in this week's video.
Rather read than watch? Click here.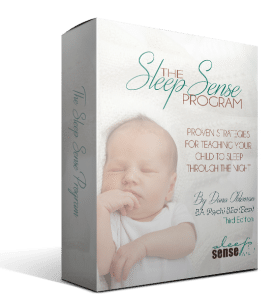 If your baby, infant or toddler is having trouble sleeping through the night, help is just a click away! The Sleep Sense Program has helped over 57,00 parents to get their kids sleeping 11-12 hours through the night AND taking long, restful naps during the day. If you're ready to get started today – I'm looking forward to helping you!