How To Tell When Your Baby Is Ready For Just One Nap
Naps are a topic that a lot of moms tend to have questions on. In today's video, I talk about how to tell when your baby is ready to move to just one nap a day.
There are some signs you will want to look for. Click the video below to watch!
View Transcript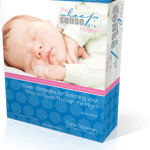 And, if you're looking for a complete, step-by-step guide that will explains exactly how to get your child sleeping straight through the night, check out The Sleep Sense Program.