The Importance of Regular Bedtimes
I know that we tend to view the weekends and summer vacation as an excuse to push bedtimes back and sleep in. After all, it shouldn't matter what time we get to bed and wake up just as long as we're getting enough sleep overall, right?
Getting enough sleep at night is definitely crucial to feeling our best the next day, but there's actually a really good case to be made for going to bed at the same time every night, and getting up at the same time every morning, both for you and your kids. I'll explain why in this week's video.
Rather read than watch? Click here.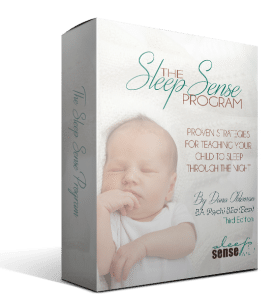 If your baby, infant or toddler is having trouble sleeping through the night, help is just a click away! The Sleep Sense Program has helped over 57,00 parents to get their kids sleeping 11-12 hours through the night AND taking long, restful naps during the day. If you're ready to get started today – I'm looking forward to helping you!