Tips for Newborns
Newborn babies are typically not going to sleep through the night. Their little tummies usually require at least one or two nighttime feeds up until they reach the 6 month mark.
But that doesn't mean that you can't start teaching them some great sleep skills, starting tonight! In today's video, I have some tips to help you set up a schedule, establish an effective bedtime routine, and start your baby off on the right foot to encourage some sensational sleep skills right from day one.
Rather read than watch? Click here.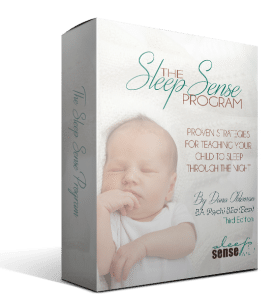 If your baby, infant or toddler is having trouble sleeping through the night, help is just a click away! The Sleep Sense Program has helped over 57,00 parents to get their kids sleeping 11-12 hours through the night AND taking long, restful naps during the day. If you're ready to get started today – I'm looking forward to helping you!