Toddler Stall Tactics
Whether it's a request for one more drink of water, a lost blankie, or a half-hour tooth-brushing session, toddlers are the masters of bedtime stall tactics. Their creativity and persistence are really pretty amazing at times, and would be adorable if they weren't so frustrating. With that in mind, here are a few helpful hints to keep the peace and maintain a consistent schedule.
Rather read than watch? Click here.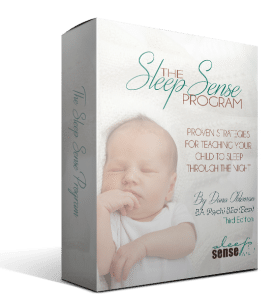 If your baby, infant or toddler is having trouble sleeping through the night, help is just a click away! The Sleep Sense Program has helped over 57,00 parents to get their kids sleeping 11-12 hours through the night AND taking long, restful naps during the day. If you're ready to get started today – I'm looking forward to helping you!