Transitioning From a Crib to a Bed
Making the move from a crib to a "big-kid" bed is an exciting experience for a toddler. However, the novelty of the new surroundings can lead to your kids testing new boundaries and interruptions in your carefully established sleep schedule. Today, I've got some tips on when to make the transition, as well as some helpful advice on what to do when things don't go as planned.
Rather read than watch? Click here.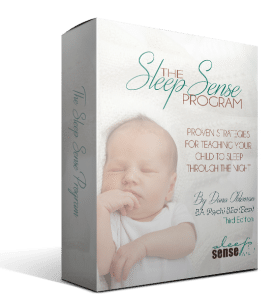 If your baby, infant or toddler is having trouble sleeping through the night, help is just a click away! The Sleep Sense Program has helped over 57,00 parents to get their kids sleeping 11-12 hours through the night AND taking long, restful naps during the day. If you're ready to get started today – I'm looking forward to helping you!