Weaning Your Baby Off of Bottles
As any parent will attest to, babies love their bottles, and getting them to give it up can result in a frustrating battle of wills. In today's video, I have some tips to help you plan your strategy, decide on the right time to start, and minimize the protest and tears while you move your little one off of bottles.
Rather read than watch? Click here.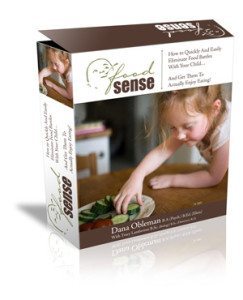 If you're having issues with your child's eating habits, whether they're not eating enough healthy food, have no interest in trying new things, or are engaging in a battle of wills every time you sit down to the dinner table, try The Food Sense Program™. It's a complete system designed to end the mealtime headaches, get your child eating healthy, and develop a positive relationship with food!