Weaning Off the Swaddle
Swaddling is often a great method of keeping a newborn baby comforted and settled when they're sleeping, but it eventually outlives its usefulness.
But quite often, babies develop an attachment to the swaddle and frequently wake up when they inevitably kick their way out of it in the night.
Today, I've got a step-by-step strategy for you to gently wean your baby off the swaddle and learn to fall asleep, and stay asleep, without needing to be wrapped up.
Rather read than watch? Click here.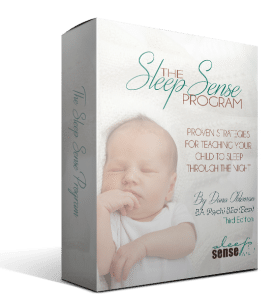 If your baby, infant or toddler is having trouble sleeping through the night, help is just a click away! The Sleep Sense Program has helped over 57,00 parents to get their kids sleeping 11-12 hours through the night AND taking long, restful naps during the day. If you're ready to get started today – I'm looking forward to helping you!