When Can I Night Wean my Baby?
For many mothers, saying goodbye to the nighttime feeding can be a mixed blessing. It's an intimate experience between mother and baby, and giving it up is one of the first markers that your child is actually growing up, which is bittersweet for a lot of us. However, it's got to happen sooner or later, and when it does, you can both start reaping the glorious benefits of sleeping straight through the night. The biggest question parents ask themselves in this situation is, "Is she ready?"
Rather read than watch? Click here.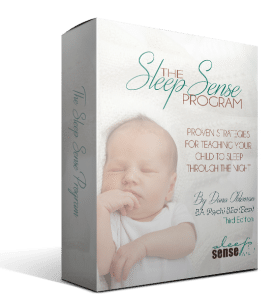 If your baby, infant or toddler is having trouble sleeping through the night, help is just a click away! The Sleep Sense Program has helped over 57,00 parents to get their kids sleeping 11-12 hours through the night AND taking long, restful naps during the day. If you're ready to get started today – I'm looking forward to helping you!