When Should I Put My Baby to Bed?
It sounds like a simple question, but like all things baby-related, it's not such a simple answer. The optimal bedtime for your baby can depend on a lot of factors which can vary from day to day.
In today's video, I'll give you some tips to help you figure out what those factors are and how they can help you determine the right time to say goodnight to your little one.
Rather read than watch? Click here.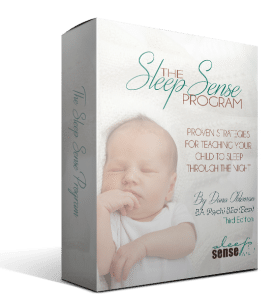 If your baby, infant or toddler is having trouble sleeping through the night, help is just a click away! The Sleep Sense Program has helped over 57,00 parents to get their kids sleeping 11-12 hours through the night AND taking long, restful naps during the day. If you're ready to get started today – I'm looking forward to helping you!