Why is my Baby Such a Light Sleeper?
We're all familiar with the idea that some people are naturally "light sleepers," but when your baby is one of those individuals who wakes up at every little peep, it can force the whole house into a forced silence during every nap and bedtime.
In today's video, I've got an explanation for this phenomenon and, believe it or not, a solution to the problem! I know, I know. It sounds too good to be true, but give it a try and see how it goes.
Rather read than watch? Click here.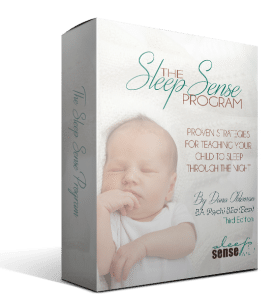 If your baby, infant or toddler is having trouble sleeping through the night, help is just a click away! The Sleep Sense Program has helped over 57,00 parents to get their kids sleeping 11-12 hours through the night AND taking long, restful naps during the day. If you're ready to get started today – I'm looking forward to helping you!