Why Won't my Baby Take Longer Naps?
For many parents, training their kids to sleep through the night comes fairly easily. But when it comes to putting them down for daytime naps, it can be a different story altogether. Today, I discuss what causes the natural resistance to daytime sleep, as well as how to overcome it.
Rather read than watch? Click here.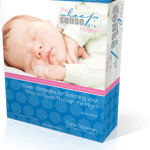 Also, if you're looking for a complete, step-by-step guide that will help you get your child sleeping
11+ hours
a night you can check out
The Sleep Sense Program
by clicking below.