Why You Shouldn't Say "My Child Won't..."
Today's post is about a phrase moms sometimes say, and a better alternative. Click the video below to watch.
View Transcript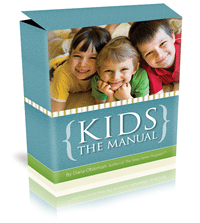 Also, if you're looking for a discipline system designed to eliminate some of the most common behavior challenges in kids aged 2 – 12, you can check out Kids: The Manual.