Will Putting Cereal In My Baby's Bottle Help Her Sleep?
Tired parents desperate for a good night's sleep will try just about anything. Vibrating matresses, long car rides, special lavender-scented bath soap… the list goes on and on!
One of the "tricks" parents often hear about is to mix a little cereal into their baby's bottle just before bedtime. (The idea being that the solid food will fill their little tummies so they don't wake up hungry so soon.)
Is this a good idea? Watch the video below to find out:

View Transcript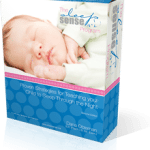 After you're done watching, I'd love to hear your thoughts on this? Have you tried this approach? Did it work for you? Share your stories in the 'Comments' section below.
If you're looking for even more information on how to get your child sleeping 11 – 12 hours straight through the night – make sure to check out The Sleep Sense Program.