You're The Boss: What To Do When Family And Friends Complain About Your Baby's Sleep Schedule
How do you explain sleep training with the Sleep Sense Program to family and friends? That's the topic for today. Click the video below to watch.
View Transcript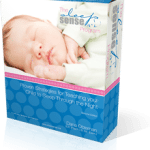 Also, if you're looking for a complete, step-by-step guide that will help you get your child sleeping 11+ hours a night you can check out The Sleep Sense Program by clicking below.